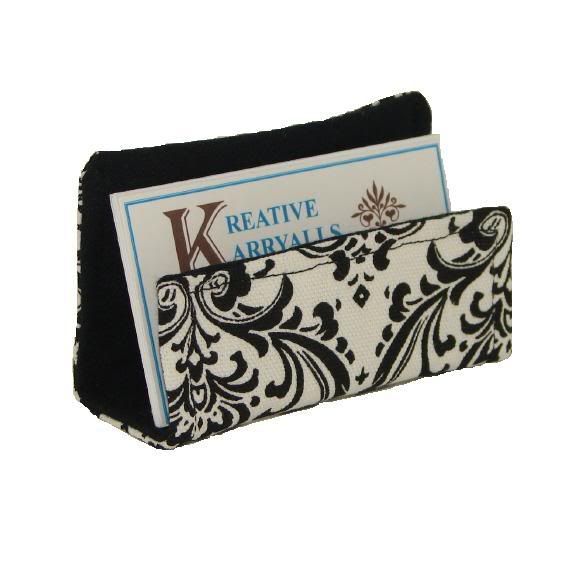 It is important to show the world the charms of handcrafted items, and we plan to do this one Etsy Artist at a time. Today we feature KreativeKarryAlls from Lancaster, PA.

Below you will find her interview:


1. What is the first memory of crafting that you can recall?
As a child, we didn't have a whole lot of money so making handmade Christmas ornaments with my mom was something we would do, and she still hangs them from the tree every year. I also LOVED to color – give me a coloring book and a box of crayons and I was set!
2. What do you specialize in?
Sewing – handbags, keyfobs and my newest addition fabric business card holders, which have been a big hit.

3. What made you decide to open up a shop on Etsy?
With some encouragement from a co-worker, I brought some of my items into the office and people went nuts! Thank you Michelle! Then our IT Coordinator (and friend) informed me of an "All Things Handmade" website and suggested I check it out. I did and here we are almost 2 years later. Thank you Ommie!

4. What are your hopes for the future?
At some point it would be WONDERFUL to make this my FT job or at least enough to compensate enough for me to be able to work from home. Don't get me wrong, I love my office job, but there is something about working at your own pace and being able to use my god given talent to make a living that would be so fulfilling. I get such a rush every time I see that I sold something and then to hear from my customers that they love their items when they receive them.

5. What are some of your favorite past times?
Spending time with the family, going to the beach, the park, or on a hike. Sitting around the campfire with friends and family making smores (even though I don't eat them myself). I also love to scrapbook, and do home decorating/remodeling. My husband and I would love to someday flip a house, we keep looking but haven't found "the right one" yet.

6. Try to sum up your workspace in as few words as possible.
An organized mess. There is fabric and ribbon everywhere, but I know where everything is!

Is there anything else you would like to add?
I have a wonderful and very supportive husband who allows me the time to work on my projects and a little boy who is my world! Even though I love my craft, and that rush of joy when I sell an item – nothing can compare to being a wife and mother!

How do you feel about custom orders?
Love them! I also do special pricing on bulk orders.

How did you choose your shop name?
It just came to me one day, and I liked the idea of being "kreative" with the wording.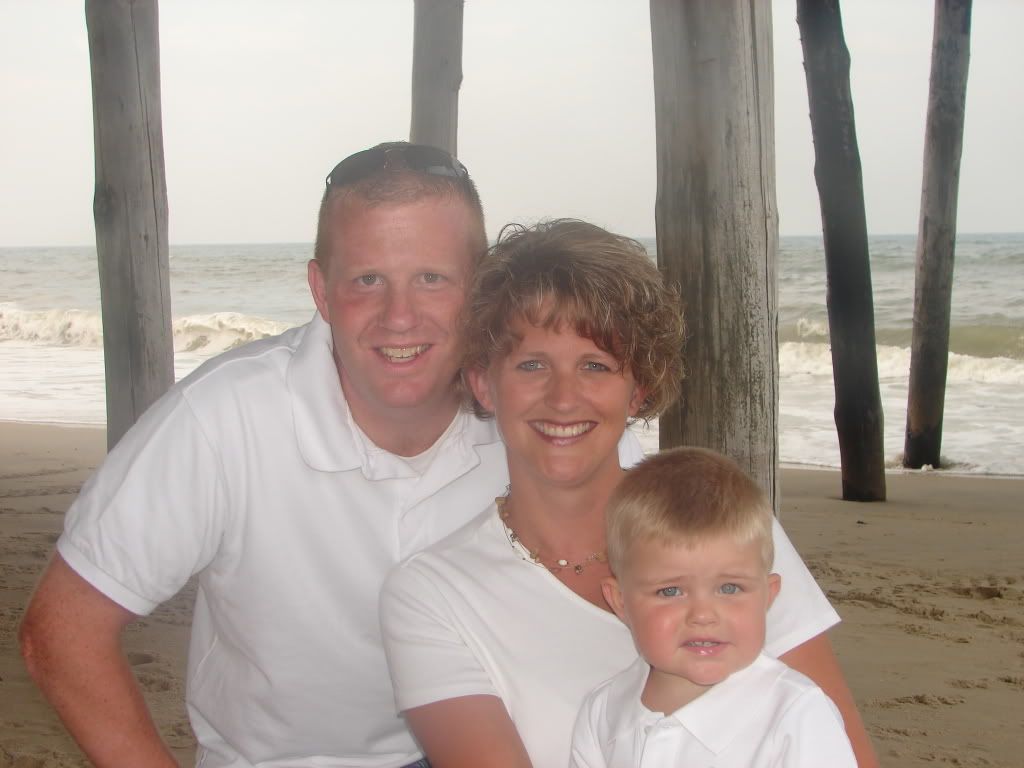 How can people get in contact with you?

Via email:

mhlgall@yahoo.com

Visit my website:

www.kreativekarryalls.etsy.com

Thank you so much for reading, and please check back for more Etsy Artist Features.

-
Christina
CM Designs dba 1337 Art
http://1337art.etsy.com
http://1337art.silkfair.com

Elite Art for the elite at heart. Featuring jewelry for men and women, art collage, awareness items, bookmarks, cell phone charms, hair accessories, key chains, kilt pin brooches, wine charms, and more.

Custom orders are accepted.


**All items featured can be found for sale at KreativeKarryAlls's Etsy Shop:

http://kreativekarryalls.etsy.com

Pictured in order are Micah, Heather, and their son, Logan.